▶︎ Four Strategies to Capture and Create Value From Big Data
▶︎ Systems Disparity: The Implications of Data Proliferation on Business Decisions
▶︎ Your RMIS & Policy Administration Systems Aren't Getting the Job Done
▶︎ Don't Miss Solartis at These Upcoming Events
Four Strategies to Capture and Create Value From Big Data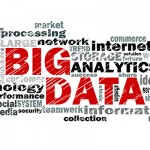 Ivey Business Journal

There's a lot of buzz about big data—but how are companies actually translating this concept into a competitive advantage?
This article examines four approaches to extracting value from big data.
Systems Disparity: The Implications of Data Proliferation on Business Decisions

Ivey Business Journal

The explosion of stored information and connected databases is having profound effects on the way companies operate—especially in insurance and financial services.
This thought-provoking article explores the consequences—both positive and negative—of the rise of big data.
Your RMIS & Policy Administration Systems Aren't Getting the Job Done
Solartis

Data silos impede strategic insight and action. For a risk manager, the challenge of piecing together actionable insights from disparate systems can be overwhelming.
Learn about a new RMIS that covers the entire insurance policy lifecycle—and empowers the risk manager to adopt a more strategic perspective.
Don't Miss Solartis at these Upcoming Events
RIMS 2016
Booth #917
April 10-13, 2016
San Diego, VA
PRIMA 2016
Booth #333
June 5-8, 2016
Atlanta, GA
IASA 2016
Booth #1025
June 12-15, 2016
San Antonio, TX
Solartis Risk and Policy Manager™ is an excellent alternative to RMIS and Policy Administration Systems. It Combines the Policy Functionality of both systems (plus more) into one cost effective Cloud System.
Have all your insurance information and documents in one place at your fingertips

Report accurate information to your leadership, regulatory bodies, and customers

Accurately allocate premium contributions to your covered participants

Collaborate with all the entities and folks that either need or have your insurance info
Solartis
1601 North-Sepulveda Blvd. Suite #606
Manhattan Beach, California 90266