▶︎ Global Program Premium Allocation: Why It Matters More Than You Think
▶︎ Risk Management Strategies Could Benefit From Big Data
▶︎ Big Data Land Mines for Insurers to Avoid in 2015
▶︎ Meet Solartis Risk and Policy Manager™
Global Program Premium Allocation: Why It Matters More Than You Think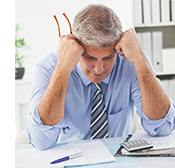 Risk & Insurance
Allocating premiums entails various complications and risks. This article provides an overview of the most critical concerns affecting organizations that allocate insurance premiums.
Risk Management Strategies Could Benefit From Big Data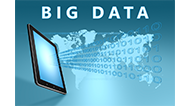 Business Insurance
There's a lot of buzz around big data in the insurance industry, but surveys show that many risk managers are still unsure how to effectively integrate analytics into their existing risk management strategies.
This article offers insights from industry veterans about how to leverage big data effectively.
Big Data Land Mines for Insurers to Avoid in 2015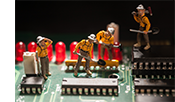 InformationWeek Insurance & Technology
Insurers are using an increasingly wide range of data to design and manage policies. But this dynamic environment is creating both opportunities and risks.
Find out how to capitalize on big data while avoiding potential risks in areas such as customer relations.
Meet Solartis Risk and Policy Manager™
Solartis
Looking for an alternative to RMIS and policy administration systems that combines the functionality of both (plus more)?
Click here to learn how the Solartis Risk and Policy Manager™ can meet your needs with features including:
Regulatory compliance and complete transparency
One system that manages all your policy and claims details as it changes through time
Correctly and consistently allocate insurance premium costs to your covered participants
Extend the system to all folks involved in your insurance administrative activities (covered participants, brokers, carriers, TPAs)
Cloud – no hardware or software to purchase, no large upfront license fees
Solartis Risk and Policy Manager™ is an excellent alternative to RMIS and Policy Administration Systems. It Combines the Policy Functionality of both systems (plus more) into one cost effective Cloud System.
Have all your insurance information and documents in one place at your fingertips

Report accurate information to your leadership, regulatory bodies, and customers

Accurately allocate premium contributions to your covered participants

Collaborate with all the entities and folks that either need or have your insurance info
Solartis
1601 North-Sepulveda Blvd. Suite #606
Manhattan Beach, California 90266