▶︎ Buyer's Market: Favorable P/C Insurance Pricing Expected Through 2016
▶︎ 5 Insurance Tips for Emerging Companies
▶︎ The Keys to Modernization: An Insurance-Focused Approach
▶︎ Meet Solartis Risk & Policy Manager™
Buyer's Market: Favorable P/C Insurance Pricing Expected Through 2016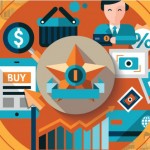 Risk Management
Don't get bogged down with administrative tasks, it may be time to shop your book!
This article examines reviews current market conditions and highlights a few exceptions to the overall favorable pricing trends.
5 Insurance Tips for Emerging Companies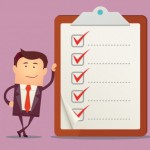 Risk Management
Use your Risk Management time wisely with these 5 great insurance tips.
This article shares 5 tips to building an effective insurance program
The Keys to Modernization: An Insurance-Focused Approach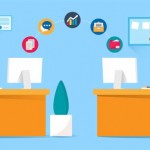 Information Week Insurance and Technology
Modernization is Key; an approach for insurers (and you Risk Managers too!)
Learn how the insurance industry has leveraged cloud technologies, big data and analytics, mobile technologies, and social media to modernize and innovate their environments and bring value to their customers.
Meet Solartis Risk and Policy Manager™
Solartis
Looking for an alternative to RMIS and policy administration systems that combines the functionality of both (plus more)?
Click here to learn how the Solartis Risk and Policy Manager™ can meet your needs with features including:
Regulatory compliance and complete transparency
One system that manages all your policy and claims details as it changes through time
Correctly and consistently allocate insurance premium costs to your covered participants
Extend the system to all folks involved in your insurance administrative activities (covered participants, brokers, carriers, TPAs)
Cloud – no hardware or software to purchase, no large upfront license fees
Solartis Risk and Policy Manager™ is an excellent alternative to RMIS and Policy Administration Systems. It Combines the Policy Functionality of both systems (plus more) into one cost effective Cloud System.
Have all your insurance information and documents in one place at your fingertips

Report accurate information to your leadership, regulatory bodies, and customers

Accurately allocate premium contributions to your covered participants

Collaborate with all the entities and folks that either need or have your insurance info
Solartis
1601 North-Sepulveda Blvd. Suite #606
Manhattan Beach, California 90266