Solartis has demonstrated that there is a faster, better and less expensive way
to deploy insurance products digitally and in compliance
with state regulations and ISO rules.
Solartis Insure is different. Here's how:
You Control it – you determine how much to take on
Our flexible deployment options allow Solartis to provide you with just what you need. Whether you're just starting out or have a well-established digital strategy, our three deployment options meet you where you are.
Solartis Insure
Rating as a Service
Real-time ISO Updates
Build or utilize your existing policy admin platform. We provide the rating microservices (Insurance webservices) with ISO ERC.
Solartis Insure
Platform as a Service
Best Value
Your technology team creates the digital content, screens, apps and business processes. We supply the policy administration microservices (Insurance APIs) with ISO ERC or your rating content.
Solartis Insure
Software as a Service
The Works
You need a policy administration system (sales and / or total policy life cycle solution) with ISO ERC content or your rating content. We supply it all.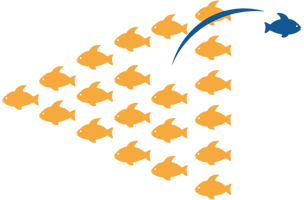 Differentiate yourself – your branding, your business processes
Whether you need a consumer portal (C2B), an agency or broker system (B2B) or a full-blown system for your underwriters, our three deployment options allow you to create a unique system that reflects your insurtech digital strategy, your branding and business processes.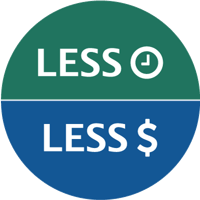 Decrease project timeline and costs – 90-day implementation
Our 15 years in the insurance administration business grants access to the best talent in the market to get you up and running in no time (e.g. most programs are ready to test within 90 days). Insurance Policy Administration is what we do. Plus, our Pay-Per-Use pricing model allows you to scale and pay for only the policy life cycle web services and features that you need. In fact, Solartis Insure is 1/3 the cost of most policy administration systems.

Minimize project risk – utilize proven 3rd party components and content
Extend the Solartis Insure platform's capabilities even further by leveraging third party content providers such as ISO ERC and Forms, Zillow for property details, Dunn & Bradstreet for financial data and Oden for cancellation rules. Solartis Insure microservices in conjunction with these providers minimizes project risks and reduces initial configuration and maintenance requirements as the third party content (e.g. exposure characteristics, rates, rules, forms) is readily available and is pre-tested.

Simple and Fast – minimal keystrokes and unprecedented performance
Solartis Insure insurance microservices are lightweight and fast. Check this out:
System Performance

Screens are designed to get a quote and a policy in minutes
Solartis Insure web services pages load in under 1 second
Less than 6 seconds to process a payment, generate 100+ pages of documents and email the policy to the insured.

Maintenance

Rate, rule and form updates available within 24 hours of each ISO ERC version release
"Solartis is leading the pack in delivering this new approach to enterprise-level quote and policy life cycle functionality incorporating ISO ERC."
– Mike Toran, CIO of Starr Companies