OMG!
Millennials Redefine Business Tech Buying Decisions
Information Week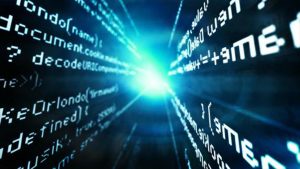 Millennials are rapidly joining the ranks of key decision makers and influencers at companies of all kinds. In the insurance industry, this means Millennials' buying habits will affect technology purchases and upgrades accounting for millions of dollars over the coming years.
Take an in-depth look at trends in how Millennials make B2B buying decisions - and how their habits compare with older generations.
Great case study! Microservices, way to go!
Monolith to Microservices: Transforming e-Commerce Using the Strangler Pattern
Runscope Blog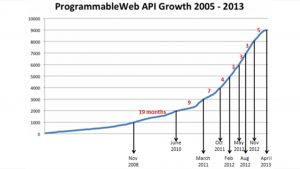 This outstanding case study looks at the common pitfalls of aging monolithic software systems—and the successful transformation of a major retailer's website to take advantage of modern architecture based on microservices.
Find out how Best Buy reinvented one of the world's largest e-commerce platforms - and became future-proof in the process.
Sound advice!
5 Things You Need to Know About RFPs for Tech Procurement
EvoLLLution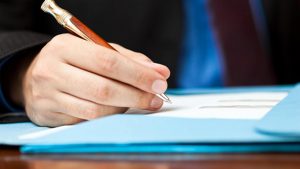 The request for proposal (RFP) is an essential part of the B2B technology purchasing process—but it's also one of the most dreaded acronyms in the modern business lexicon, associated with complex requirements and long, convoluted procedures.
Use these 5 tips to simplify your next RFP process.
Now you're talking!
Try Before You Buy in the Solartis Insure Sandboxes!
Solartis
Is your organization looking to upgrade or purchase new sales and policy life cycle technology? It is essential to understand how potential vendors will meet your needs in the real world before you buy. With Solartis you can try out our technology in our sandboxes for free and with no sales interference:
User Experience Sandbox - Try different examples of our sales and policy administration user interfaces. Quote, propose, pay and issue test policies on your own.
Business Analyst Sandbox - Try out our lightning fast rating microservice in our test harness with the ISO ERC content. Test your own data in the JSON request and see the ISO forms list, rates & premium info in the JSON response.

See how we eliminate 80% of the work needed to implement and maintain your admitted insurance products.
New ISO ERC versions consumed and available within 24 hours of their release date.

Developer Sandbox - Access and use our sales and policy life cycle microservices to rate, quote, pay, bind, issue, endorse, cancel, reinstate, and renew. Download our .NET or Java code snippet and try out our APIs in your development environment.
Solartis Insure™
The most Flexible Insurance Sales and Policy Administration System on the planet.
Our highly configurable, cloud-based Insurance technology is developed with your needs in mind!
The Solartis Insure platform is a complete set of insurance transaction micro webservices in a secure, redundant, enterprise-level cloud environment. These policy administration microservices (insurance APIs) span the entire sales and policy lifecycle process from initial rating and quoting to policy issuance and ongoing servicing.
Solartis
1601 North-Sepulveda Blvd. Suite #606
Manhattan Beach, California 90266